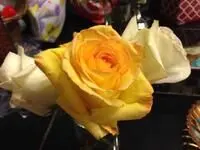 And the time came when the risk to remain tight in a bud was more painful than the risk it took to blossom.__Anais Nin
Mariellen is a Licensed Professional Counselor in the State of Texas. With more than three decades of experience she has had the opportunity to counsel with individuals presenting with desires to overcome challenges as well as embarking on journeys of inner reflection to become their best selves.
I believe that therapy is a collaborative process that aims to help clients attain their goals and overcome barriers to living a fulfilling, meaningful life. My approach is present-focused, with acknowledgment of how past experiences have shaped current difficulties. My strengths include creating comfort and safety for all through an atmosphere of non-judgmental compassion while providing a depth of insight that brings new perspective to your situation. I believe that my job is to make it possible for you to find your own inner wisdom and clarity in order to effect the change you want in your life.
Treatment is tailored to you with your goals in mind. We will focus on your strengths and develop the areas that you want to improve. I believe that effective therapy hinges on understanding how your thoughts, emotions, and behaviors interact to create and solve problems . In order to explore these interactions, I emphasize well-researched, evidenced-based methods, including:
Cognitive Behavioral Therapy
Mindfulness based psychotherapy
Acceptance and Commitment Therapy
Psychoanalysis/Psychodynamic Therapy
I will also analyze the ways you communicate as well as exploring unconscious roots of the problem . My purpose is to make a difference. My work tends to go deep. Together, we find the underlying reasons, heal the wounds and get to a place where those tools can begin to be effective. Choosing a therapist and making the commitment to heal and move forward is a lofty decision and is not one to be taken lightly. It takes courage to ask for help and if you're reading this, you've already acknowledged that thought. You have already taken the first step.
"Keep your face to the sunshine and you can never see the shadow." -Helen Keller-