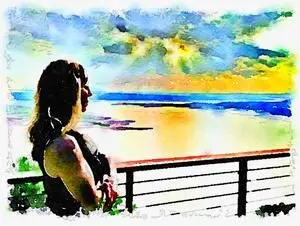 How to begin
Step 1: Use the contact form to make your initial appointment. Let me know days/times that you prefer. Tell me briefly what brings you to therapy and whether you will be needing an out-of-network superbill.
Step 2: Complete an assessment "intake" form. After receiving the form we will set your initial appointment (100minutes) and we will discuss your history, current issues, and begin to discuss goals for therapy.
Step 3: Collaboratively talk about areas of your life that you would like to work on, develop a plan on how to accomplish your goals, and begin our work together.
What to expect
Sessions last approximately 50 minutes, however, longer sessions may be scheduled if you desire. (cost will be adjusted for longer session) Initially, sessions typically are scheduled weekly but may be titrated, again, if therapeutically indicated and agreed upon in advance.
For the most effective treatment, work will continue outside of my office in the form of assignments or homework between sessions. Assignments allow for the application of skills discussed in session and give us data to examine in session.
The length of the therapeutic relationship depends on the treatment approach and the client's progress.
Cost
The cost of my services are comparable to other Austin area providers with similar credentials. My practice is private pay, however, you can request a "superbill" that may be be submitted to your insurance company. Please contact your insurance company to confirm benefits. I currently accept payment in the form Zelle and Venmo.
Cancellation Policy:
Appointments that are canceled with less than 24 hours notice will be subject to a fee of $100.00. Please notify me of a cancellation as soon as possible so that I can offer the time to another individual. if I have an opening during that same week we can reschedule and there will not be a cancellation fee.