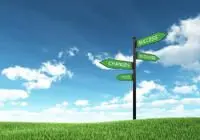 Fees:
$175 Initial Assessment 100 minutes (1 hr 40 min)
Your first therapy session will typically include a discussion of the issues that bring you to counseling and your related feelings and thoughts. Your first session is a time for establishing our connection for you to share your personal story.
$150 per 50-minute session
$300 - Three Session Therapy Start-Up Package
If you have not seen me before, I invite you to pre-purchase a discounted 3 session therapy package. Packages must be prepaid and are non-refundable. You have up to one year to use all of your sessions
*Insurance receipts will be issued after each session is complete if you choose to file with your insurance.
I suggest 4 frequency options to help you make the choice that works best for you. Here are some guidelines:

Solid Gains- a chance to make solid gains and meet your therapy goals. 1 session per week.
Moderate Support- Maintain good functioning and reinforce gains. 1 session every other week.
Maintenance- Check-in for support and realignment. 1 session monthly.
Check-Ins- Come as needed or when under stressful, unusual situations, or during a stressful time of year.
*Rates are subject to change. advanced notice will be provided prior to any changes in fees or rates.
Payments are due in full at the time services are rendered and can be paid using
Zelle or Venmo
Cancellation Policy
If you do not attend your scheduled therapy appointment, and you have not notified me at least 24 hours in advance, you will be required to pay the $100.00 cancellation fee.
Utilizing Insurance in a Private Pay Practice

If you would like to use your insurance you are welcome to contact your insurance provider prior to starting treatment to ask about your out of network benefits. If you do qualify, I can provide you with a super-bill at your request to present to your insurance to seek reimbursement. A super-bill is an itemized receipt for mental health services that includes a mental health diagnosis code and treatment code that your insurance will process to bill for services. At the time of your session, you pay the full session fee using the above options and then you submit the super-bill to your insurance provider. Once they approve the claim they will send reimbursement based on what is available through your out of network benefits.
If you choose to pay out of pocket instead of using your insurance you will not be subject to sharing your mental health diagnosis in your medical records. Unfortunately, a mental health diagnosis is often something that will follow you around in your medical records. The extra level of privacy and a lack of diagnosis can make sure you get the help you need without people knowing your personal business. For private pay individuals I do not need to provide a diagnosis unless you would like me to.
Also, in private pay therapy it is you and I that determine what your needs and goals are without worrying bout insurance restrictions or limitations.